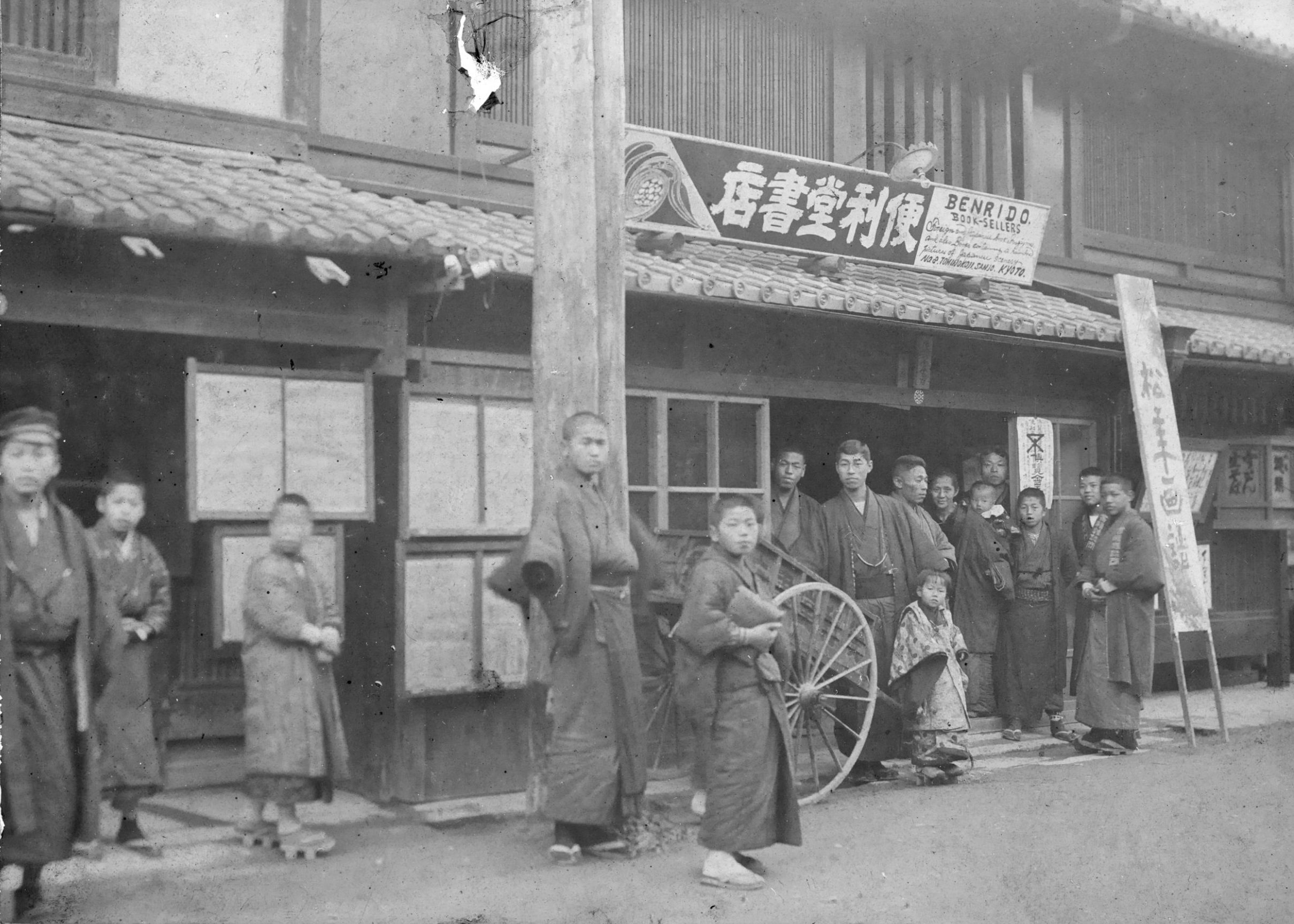 Benrido shop Tominokoji Street, Kyoto c.1930s
© Benrido, Inc.
Benrido was established in 1887 as a small rental bookshop which evolved into a well established fine-art photography department, printing and publishing company.
Dedicated to the preservation and dissemination of cultural heritage, Benrido, Inc. works in the reproduction of cultural heritage for preservation, printing and publishing of fine art publications and prints by offset and collotype processes, museum marketing, product and retail space management, as well as in the imaging of cultural heritage for conservation.
Benrido Collotype Atelier
In the 1880s, the collotype printing process was introduced to Kyoto and by 1905 Benrido had begun producing collotypes. Collotype is one of the earliest forms of printing techniques and was invented in France in 1855 by Alphonse Poitevin as a method for photographic fine art printing. Due to the high level of print and archival quality, it has since been used primarily as a way to reproduce and preserve Japan's National Treasures and cultural properties. Today Benrido Collotype Atelier remains as one of only a few studios left in the world capable of producing fine colour collotype prints.
Printing at Benrido
The studio openly accepts print inquiries for individuals interested in having their work printed in collotype. To request a quote or for further information please contact info_en@benrido.co.jp
About this website
Renewed in 2021, benrido-store.com offers limited edition publications, prints and portfolios produced by Benrido Collotype Atelier available to purchase online.